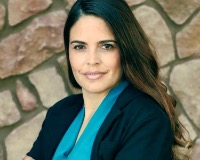 Adrea France brings more than 20 years of Real Estate experience to the table. In that span of time, she has accumulated an unparalleled level of varied expertise in title and escrow, mortgage lending, investing and sales.

She also has accumulated valuable experience and know-how working as both a Real Estate Sales Agent and as a closing coordinator for a successful Arizona Wholesale Real Estate Investor. Adrea considers the secret to her success to be the high premium she places on concepts such as honesty, integrity, and solid understanding of the industry.

She is an Arizona State alumnus, wife and active mom of 2 children.
Send Adrea a Message