A Small Town Landmark Gains Momentum To Become Reborn In Miami AZ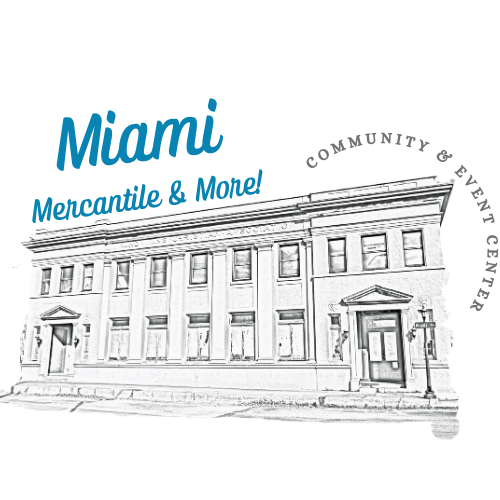 If you follow the #GoGlobeMiami social media pages, you've probably seen the many videos highlighting the community, local businesses, and attractions. From Chapter One Wellness, McSpadden Ford, Nurdberger, United Jewelry, and Bullion Plaza Museum; the #GoGlobeMiami team has covered some of the best our community has to offer. Included in this effort was a recent piece on the historic Miami YMCA building and the investment Barb Holtzen has made into this memorable building.
We recently caught up with Barb to learn a little more about the history of the Miami YMCA, the creation of a new 501c3 nonprofit; and the future of this community asset.
Q) Can you tell us a little bit about yourself and how you came to own the YMCA Building?
A) I originally bought the YMCA building in 2004, when I was previously married. Our plans were to move into it. I was a real estate broker and wanted to open an office in it, as well. We were going to improve the building and open it for events. We were going to call it Copper Country Event Center. Divorce changed our plans. I loved the building and kept it.
Q) Can you give us a little history on the YMCA Building?
A) The YMCA building was built in 1917. It was basically a community building and boarding house. Over the years, it has taught thousands of children to swim (mostly by a great teacher named Manny/Manuel). It had a bowling alley in it for a time as well as pool tables, ping pong, arts and crafts, basketball and other sports and activities! It was the home to countless miners, men of all ages (I'm told that it was the place to go once you were divorced!), and even families. Some people only stayed there overnight and others for decades. I love the stories that the Miami/Globe people have shared with me about the Y!!
Q) You mentioned in the GoGlobeMiami video about bringing in a non-profit, what made you want to do that?
A) For a couple of reasons. The Y needs to be a vital part of the community again. The people have been wanting it. However, to serve the people, the YMCA building needs improving. It needs heating and cooling, working bathrooms, painted throughout, new flooring in most areas (the Mercantile Shop and the lobby are nice wood floors that just need refinishing some day), and it needs lots of windows and more! So far, my husband and I are paying for as much as we can such as in the Mercantile Shop we have painted, put in 7 new ceiling fans, put in a mini-split for heating/cooling in that room and the small room behind it (was the girl's locker room), have a roll-off for the trash, put in a new toilet, vanity and sink. In 2004, we put a new roof on the building and have had it recoated with elastomeric every 3 years (a very pricey venture!). But, we can't afford to do all that the building needs which mean it limits what and how we can help the townspeople. So, we are starting a non-profit called Miami Mercantile & More, Inc. It is already incorporated with the Arizona Corporation Commission and we have our EIN number from the IRS. We are, however, waiting for our federal approval. Until that point (which we understand can take months), we are a for-profit business until we can have the non-profit element. It means that we can take donations but can't give out tax receipts. It also means that we can't apply for any non-profit grants yet. We are hoping to get grants or private donations to help improve the building.
Q) Where do you hope to see it a year from now?
A) We are hoping that the building and businesses are prospering! Personally, we do need it to pay its way; such as paying the property taxes, utilities, insurance and improvements. We are hoping to have the Mercantile shop up and running soon, possibly a "gathering" room for small group meetings/events, move into the lobby to offer art shows, class reunions, weddings and other events. We'd love to have the gym and stage utilized in the near future (even if renovations aren't done) for entertainers, bands, wedding parties, dinner theatre, children's theatre and possibly even for boxing classes or boxing ring! Some people have expressed interest in opening art studios, yoga and massage studios, ceramic classes/shops and more! Lots to come!!
Q) What types of things/events take place in the building now?
Right now, lots of hard work and plans!! We are trying to get the Mercantile Shop open soon. The hardest part has been (besides affording it!) getting labor. Unfortunately, we are not as young or strong as we used to be (in October my sweet hubby will be 71 and 70 for me...how did this happen??). So, bringing in furniture, loading and unloading, painting, cleaning and doing all that needs to be done is challenging. We are making progress and slowly, but surely, we are gaining marvelous volunteers!!! All so appreciated!
Q) What has been your favorite part about owning a historic landmark?
A) In 1995, the YMCA building was "designated" to be a historic landmark by the National Historic Registry folks, but historic status was never applied for. We have been working on filling out the multitudes of paperwork for that status but debating as to whether to file it or not. It does put certain restrictions on the fixing up of the outside of the building but would be another avenue for grants.
Q) What has been the most challenging?
A) Keeping up the energy to do this! We're not kids!! Driving back and forth from our home regularly. Being apart from each other (my husband and me and the animals). Deciding what the best course of action is and paying the bills. And the physical labor stuff which we are both lousy at!!
Q) What is your favorite part about living in the Globe-Miami community and why?
A) Well, we don't actually live in Miami. I (Barb) moved to Payson in 1980 and my husband's parents moved to Strawberry in the 90's and Tim moved up to Payson 5 years ago. I have been going back and forth weekly (I stay at the Y from 2 to 4 or 5 nights a week) since the first of the year. I often bring 2 of the parrots with me from Payson. Tim usually stays in Payson to care for our 3 dogs; and makes day trips to the Y to help me.
Because our home is in Payson and due to our age, the YMCA building continues to be improved, but is for sale. We are hopeful that a new owner will continue with our plans. And a sale may not be for many more years...just don't want anyone to be upset or shocked should it happen.
However, I have learned that the Miami/Globe folks are amazing, kind, and helpful! They go out of their way to offer whatever they can...it does not go unnoticed or unappreciated!! The Town of Miami, itself, has been great to work with (Thank you, Iris Bost, Mary Helen Sanchez, Kathleen and others!!). Tom Foster from Bullion Plaza is a god-send and James from Azteca Glass has been wonderful!! The list goes on and on!
7.Globe-Miami is known for their good food. What's your favorite place to eat in Globe or Miami?
A) In the last 16 years, I haven't honestly been out much, nor did I know many people until recently. We always drove from Payson to Miami to check on the Y, work on it and then go back to Payson....but we love going to Guayo's El Rey in Miami and have had carnitas from Jilberto's!
We'd like to thank Barb Holtzen for taking time to interview with us and share her passion and excitement for the Miami YMCA. If you would like to contact Barb for more information, to volunteer, or donate, please call (928) 793-2272.
For more information about the Globe-Miami community, be sure to check out our new community website, https://www.globemiamicommunity.com/ !
Our Team of Real Estate Professionals are committed to supporting small businesses in the area!
Are you thinking of BUYING or SELLING a home?
Contact ME today to discuss the programs offered by our team!
(Adrea France-Phone 480.399.1585)
Our team proudly serves clients in the State of Arizona!
As always, we appreciate your referrals of friends and family!
#globe #miami #globemiami #community #family #YMCA #MiamiAZ #MiamiMercantile&More #historictowns #smallbusiness #arizona #visitglobe #visitmiami #realestatedevelopment #housing #coppercorridor #smalltown #smalltownAZ #realestate #AZRealtor #affordableliving #exploreeAZ #foodie #authentic #rural #ruralbychoice #ruralbydesign #shoplocal #artist #artisttown #getoutdoors #azdestination #arizonadestination #touristlocation #azcommunity #affordablerealestate #residential #commercial #smallbusinessusa #businessesinsmalltownAZ #momandpopshopsAZ #entrepreneursareborn #retirement
#GlobeMiamiCommunity @GoGlobeMiami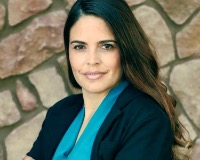 Author:
Adrea A France
Phone:
480-399-1585
Dated:
April 3rd 2021
Views:
1,626
About Adrea: Adrea France brings more than 20 years of Real Estate experience to the table. In that span of time,...